Effect of Water Quality on Tilapia Microbiota and its Reflection on Health Status
Abstract
Fisheries and aquaculture are the main players in world food security and nutrition as they constitute major sources of animal protein. We aimed to evaluate the effect of water quality on microbiota and its reflection on the health status of Nile tilapia (Oreochromis niloticus). One hundred Nile tilapia and 60 water samples were collected from the Ismailia canal, Bahr Mowais, river-irrigated aquacultures, and Agriculture drainage irrigated aquacultures. The real-time PCR results indicated that the water as well as the gills and intestine of fish from the Ismailia canal had the lowest load of opportunistic bacteria while Agriculture drainage irrigated aquaculture had the highest load. The prevalence of Aspergillus niger and Aspergillus flavus was higher in tilapia from aquacultures. The gills of fish from aquaculture groups showed hyperplasia and telangiectasia while their spleen showed activated melanomacrophage centers with diffuse leucocytic infiltration and their intestines showed increased villus width and length. The blood of the aquaculture groups showed a decline in hematological parameters, phagocytic activity, IgM values, and leucocytic counts while their neutrophil content was elevated. We concluded that the bad water quality affected the health and immune status of tilapia directly and indirectly by rising the pathogenic load.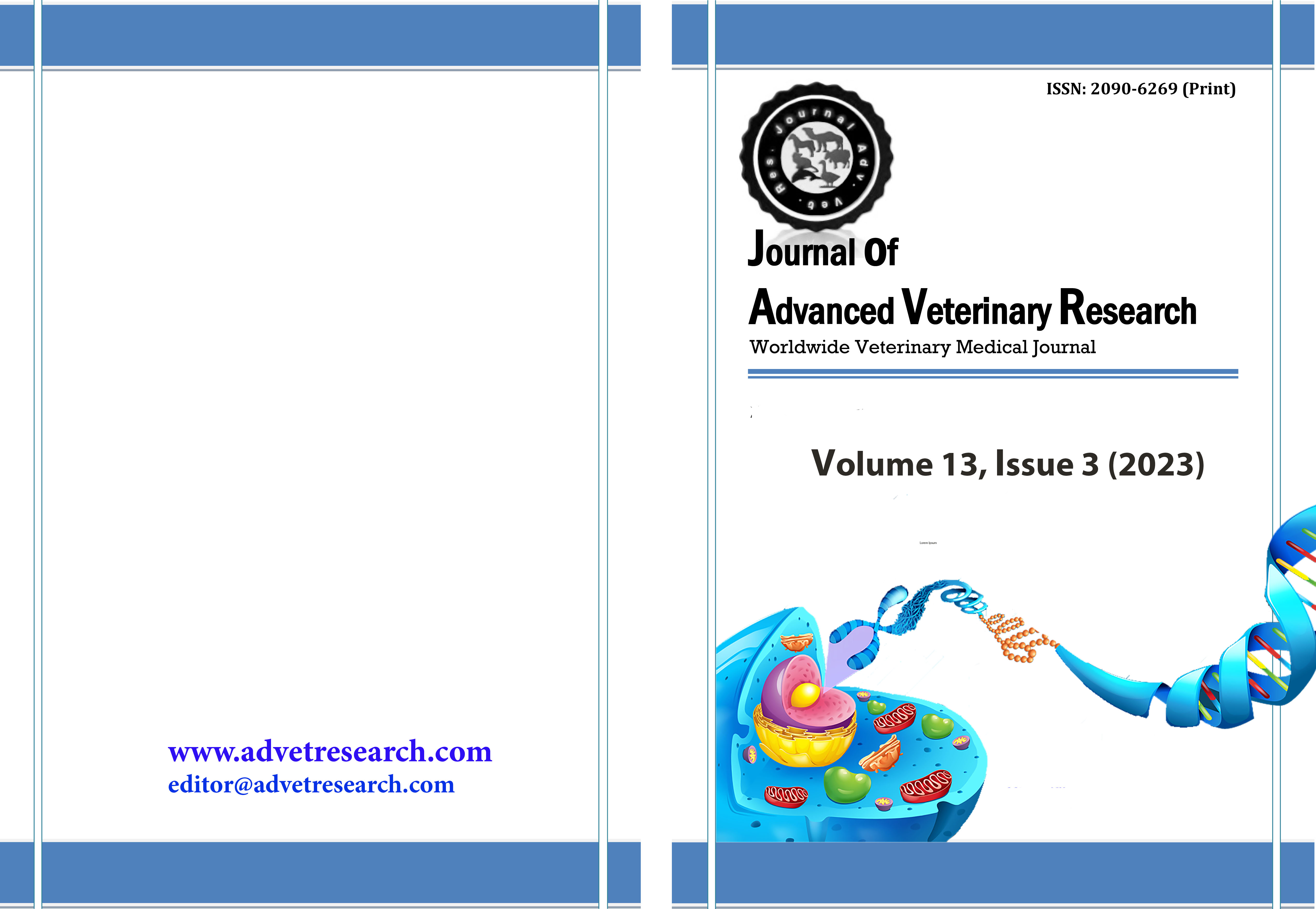 Downloads
How to Cite
Bakry, M. A. ., Alagmy, G. N. ., Megahed, H. M. ., El Mesalamy, M. M. ., Mekawy, S., & Salem, H. S. . (2023). Effect of Water Quality on Tilapia Microbiota and its Reflection on Health Status. Journal of Advanced Veterinary Research, 13(3), 360-367. Retrieved from https://www.advetresearch.com/index.php/AVR/article/view/1230
License
Copyright (c) 2023 Journal of Advanced Veterinary Research
This work is licensed under a Creative Commons Attribution-NonCommercial-NoDerivatives 4.0 International License.
Users have the right to read, download, copy, distribute, print, search, or link to the full texts of articles under the following conditions: Creative Commons Attribution-NonCommercial-NoDerivatives 4.0 International (CC BY-NC-ND 4.0).
For more information: