Study on the Effect of Adding Bovine Serum Albumin to Semen Diluent on the Viability of Awassi Ram Semen Preserved at 5oC
Osama Ibrahim Azawi

Elias Khudhur Hussein
Abstract
This study was aimed to test the effect of adding bovine serum albumin (BSA) to Tris-fructose-egg yolk diluent to increase the ram sperm storage period at 5ºC. Semen samples from six mature Awassi rams used in this study. Semen samples were diluted by Tris-glucose-egg yolk. Diluted semen sample was divided into two parts. The first part BSA was added 10 mg ml-1 and the second part considered as a control group without any addition. The diluted semen samples were cooled and preserved at 5oC for 5 days. Cooled diluted semen samples were examined for individual motility, percent of live sperm, sperm abnormalities and acrosomal defects every 24 h until 5 days. Results of the present study showed an increased viability of spermatozoa diluted in the Tris diluent containing BSA stored at 5oC for 120 h of preservation compared with the control group. Spermatozoa motility and viability declined gradually in BSA Tris containing diluent when preserved at 5oC from 0 h to 120 h to 54.0±0.9% and 59.0±0.9 %, respectively compared to control of Tris diluent without BSA which was declined markedly to 35.9±1.9 %, 40.9±1.8 %, respectively. In conclusion, this study demonstrated that supplementation with BSA of ram semen diluents during semen preservation at 5oC, may exert beneficial effects on the quality of the Awassi ram semen.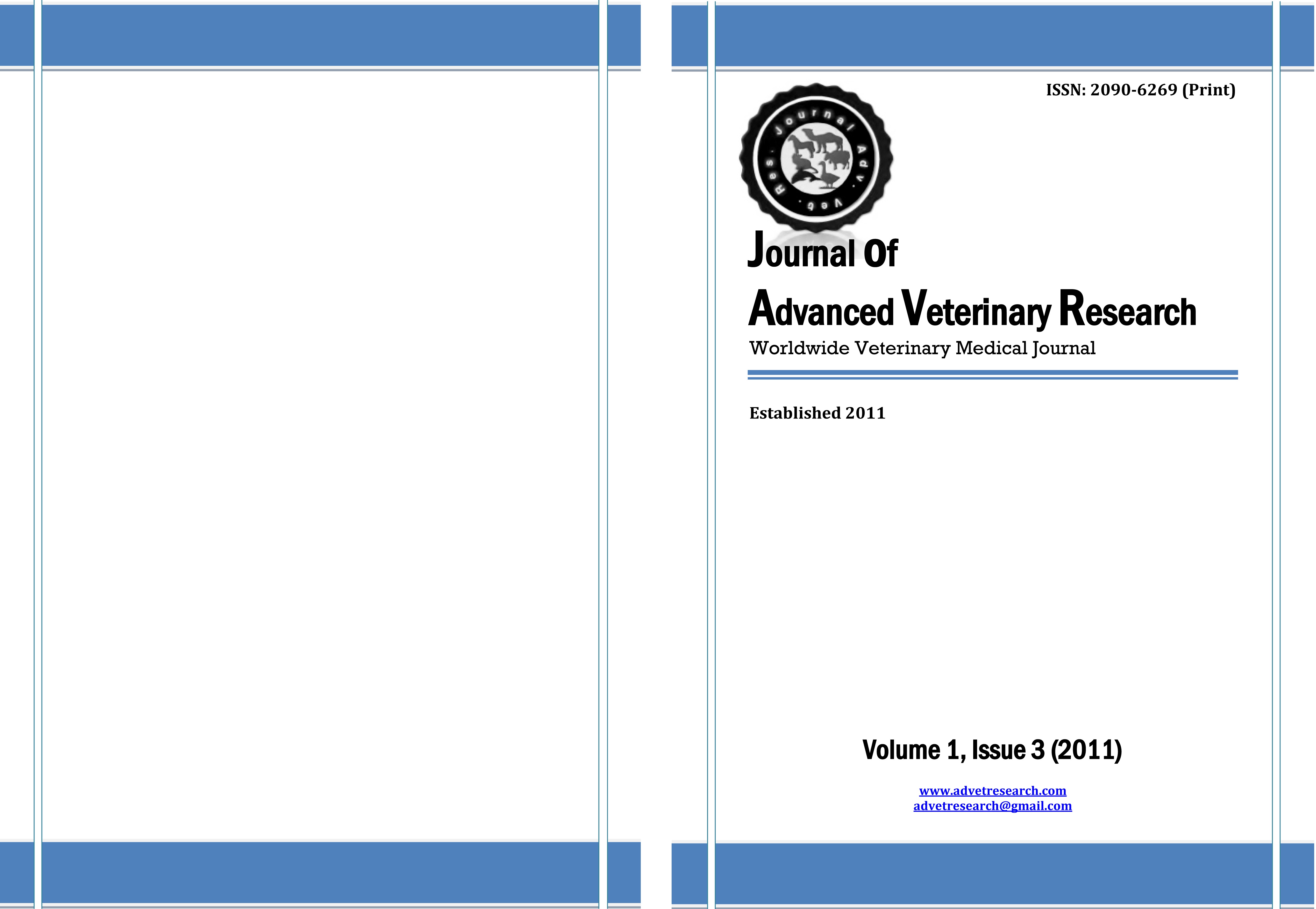 How to Cite
AZAWI, Osama Ibrahim; HUSSEIN, Elias Khudhur. Study on the Effect of Adding Bovine Serum Albumin to Semen Diluent on the Viability of Awassi Ram Semen Preserved at 5oC.
Journal of Advanced Veterinary Research
, [S.l.], v. 1, n. 3, p. 115-118, oct. 2011. ISSN 2090-6277. Available at: <
https://www.advetresearch.com/index.php/AVR/article/view/237
>. Date accessed: 19 july 2019.
Section
Original Research
Users have the right to read, download, copy, distribute, print, search, or link to the full texts of articles under the following conditions: Creative Commons Attribution-NonCommercial-NoDerivatives 4.0 International (CC BY-NC-ND 4.0).
For more information: