Detection and Identification of Helicobacter pullorum in Poultry Species in Upper Egypt
Keywords:
Helicobacter pullorum; Detection; Identification; Molecular; Poultry
Abstract
This work aimed to detect, identify and study the epidemiology of Helicobacter pullorum in avian species in Upper Egypt. A total of 1800 samples, including cloacal swabs, cecal swabs and livers were collected from chickens, turkeys and ducks in five different governorates in Upper Egypt. Using conventional phenotypic methods for isolation and identification, Helicobacter pullorum could be identified only from chickens with percentage 39.33% and no presence of the organism in turkeys and ducks. Sixteen randomly selected phenotypically identified Helicobacter pullorum isolates were confirmed using PCR assay based on 16S rRNA gene. In conclusion, conventional phenotypic methods for detection and differentiation of Helicobacter pullorum are often hampered by many limitations, while molecular methods, and PCR, in particular, have marked an important step forward in bacterial diagnostics and can provide a sensitive and rapid alternative method for detection and identification and highlights the potential of PCR technology in routine detection and identification of pathogens.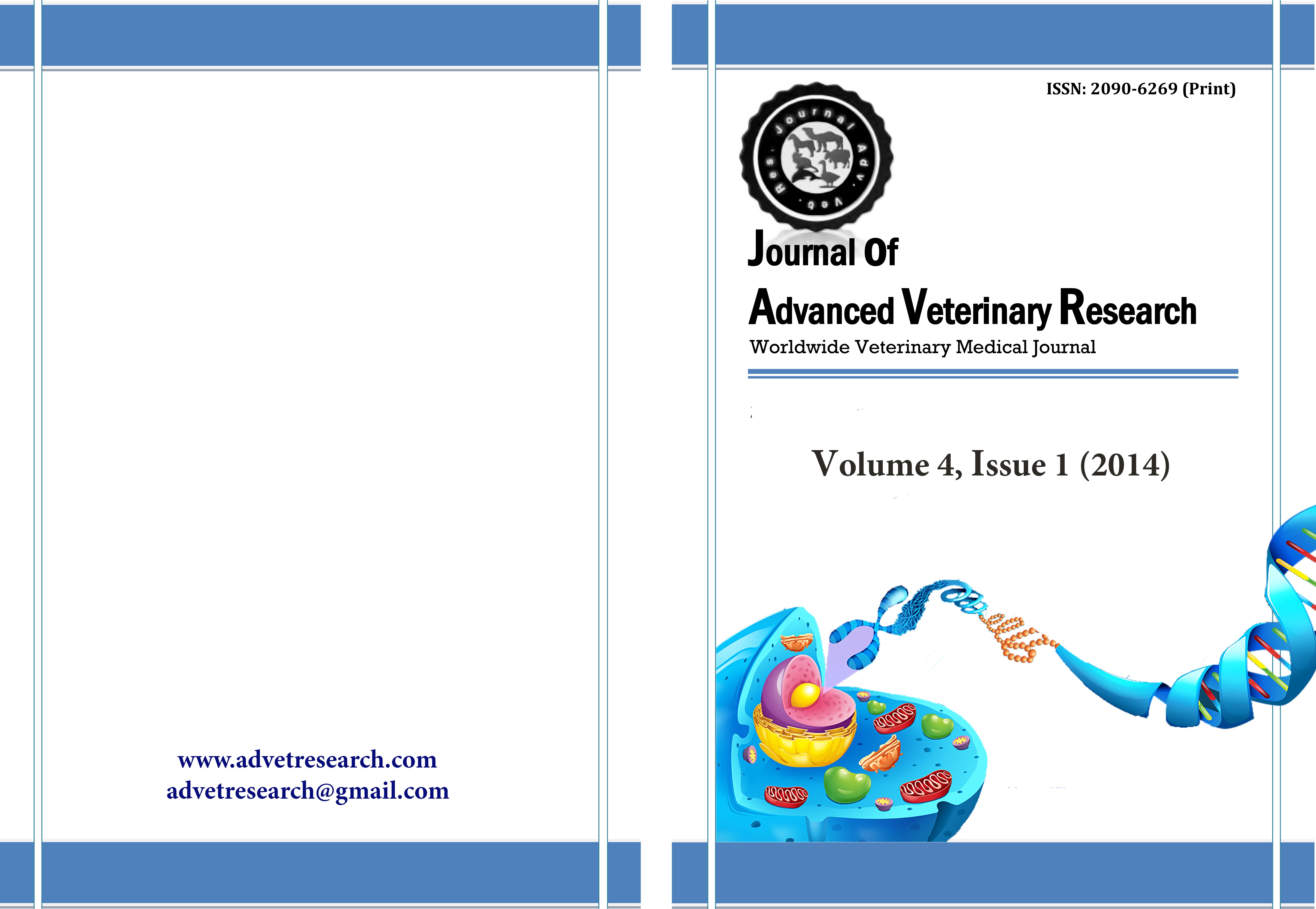 Downloads
How to Cite
Hassan, A. K., Shahata, M. A., Refaie, E. M., & Ibrahim, R. S. (2014). Detection and Identification of Helicobacter pullorum in Poultry Species in Upper Egypt. Journal of Advanced Veterinary Research, 4(1), 42-48. Retrieved from https://www.advetresearch.com/index.php/AVR/article/view/71
Section
Original Research
License
Users have the right to read, download, copy, distribute, print, search, or link to the full texts of articles under the following conditions: Creative Commons Attribution-NonCommercial-NoDerivatives 4.0 International (CC BY-NC-ND 4.0).
For more information: