Effects of Kisspeptin-10 on the Steroidogenic Capacity and Metabolic Aspects of Bovine Granulosa Cells in vitro
Abstract
Kisspeptin (Kp) potently stimulates the reproductive hormone secretion, modulates the cellular metabolic machinery, and induces the antioxidant defense mechanism in vivo. However, the data regarding steroidogenic, metabolic and antioxidant effects of Kp on granulosa cells on the level of in vitro studies are quite rare leaving a wide gap in literature and giving a strong driving force for the present study. Thus, this study aimed to clarify the effects of human kisspeptin-10 (Kp10) on these biological features in small and large bovine granulosa cells (BGCs). Upon preparation of the monolayer-BGCs, they were allocated to eight groups; two untreated-control groups, and six Kp10-treated groups according to the follicular size; three groups for each follicle size, supplemented with Kp10 at three different doses; 10-8, 10-7 and 10-6 M [KP(I-III)S and KP(I-III)L, respectively]. Spent media and BGCs were pooled after 24 hours from addition of Kp10. Kisspeptin stimulated the glucose consumption in media by BGCs obtained from the small sized follicles for production of estradiol 17-β and progesterone. In the small-sized follicles, the TC levels were significantly decreased in response to KP(I, II)S, but not the KP(III)S compared to their control (CS). On the other hand, the KP(I-III)L significantly increased the TC levels compared to their control (CL). When Kp10 was used at the highest two doses, less glucose was consumed by BGCs collected from large sized follicles leading to low production of P4 and preservation of cellular TC content. Improvement in the metabolic efficacy of BGCs in response to Kp10-treatment was evidenced by increased glucose utilization and decreased lactate production. Increased total antioxidant capacity versus decreased lipid peroxides in Kp10-treated groups could indicate that Kp10 induces cryoprotection by restoring the favorable redox status in BGCs. Those findings suggest that Kp10 causes a size- and dose- dependent physiological changes in the BGCs.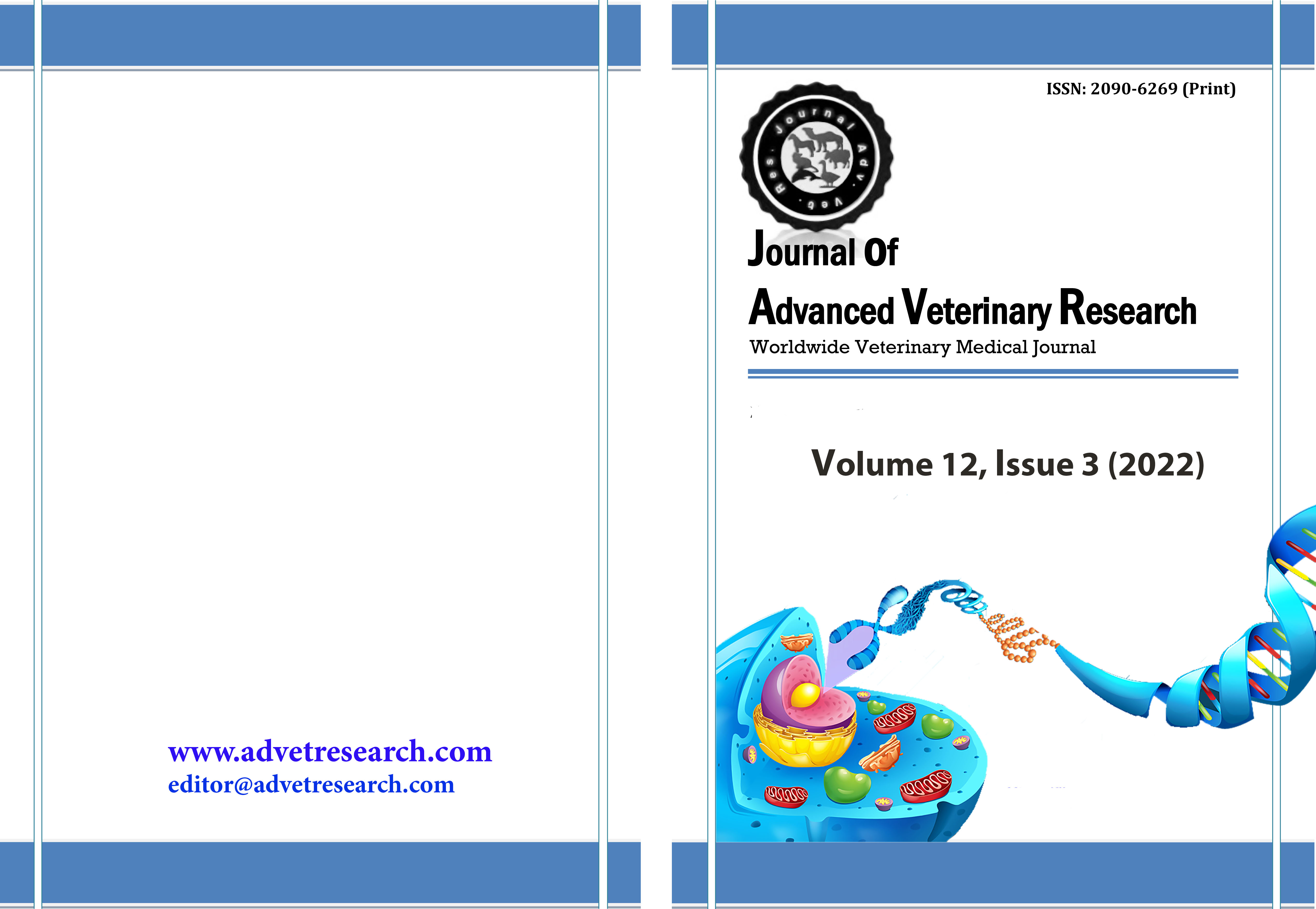 Downloads
How to Cite
Elmileegy, I. M. ., Abdel Hafiz, N. N. ., Abou khalil, N. S., Yousef, M. S. ., Abdel‐Ghani, M. A. ., Ahmed, A. E. ., & El-Sherry, T. M. . (2022). Effects of Kisspeptin-10 on the Steroidogenic Capacity and Metabolic Aspects of Bovine Granulosa Cells in vitro. Journal of Advanced Veterinary Research, 12(3), 290-295. Retrieved from https://www.advetresearch.com/index.php/AVR/article/view/983
Section
Original Research
License
Copyright (c) 2022 Journal of Advanced Veterinary Research
This work is licensed under a Creative Commons Attribution-NonCommercial-NoDerivatives 4.0 International License.
Users have the right to read, download, copy, distribute, print, search, or link to the full texts of articles under the following conditions: Creative Commons Attribution-NonCommercial-NoDerivatives 4.0 International (CC BY-NC-ND 4.0).
For more information: