Comparison of Coprological and Postmortem Examinations Techniques for the Determination of Prevalence and Economic Significance of Bovine Fasciolosis
Abstract
Cross-sectional study was done to determine the prevalence and economic significance of fasciolosis at Gondar ELFORA abattoir using coprological and abattoir survey. A 6 year database (2005-2010) from the abattoir was retrieved and analyzed. Faecal samples from randomly selected 400 cattle were examined using sedimentation technique and postmortem. Among 400 livers and faecal samples examined, 119 (29.75%) and 76 (19.5%) were positive for adult fasciola parasites and eggs respectively. Species identification revealed that F.hepatica was more prevalent (79.8%) as compared to F. gigantica (14.28 %). Some animals (5.88%) were harboring mixed infections. Animals of poor body condition (40%, n=50) were positive for Fasciola. Results from the retrospective study revealed that out of 33, 256 examined livers 8,830 (26.55 %) were condemned due to fasciolosis. Based on present local price of liver, the total economic loss through condemnation accounts 32, 075.41 Eth. Birr (US$ 2,566) annually. This indicated that Fasciola infection is an important condition that leads to high liver condemnation rates consequential into high economic loss. Therefore, additional work on this parasite on live animals of different age, species, breeds and economic aspects should be accomplished.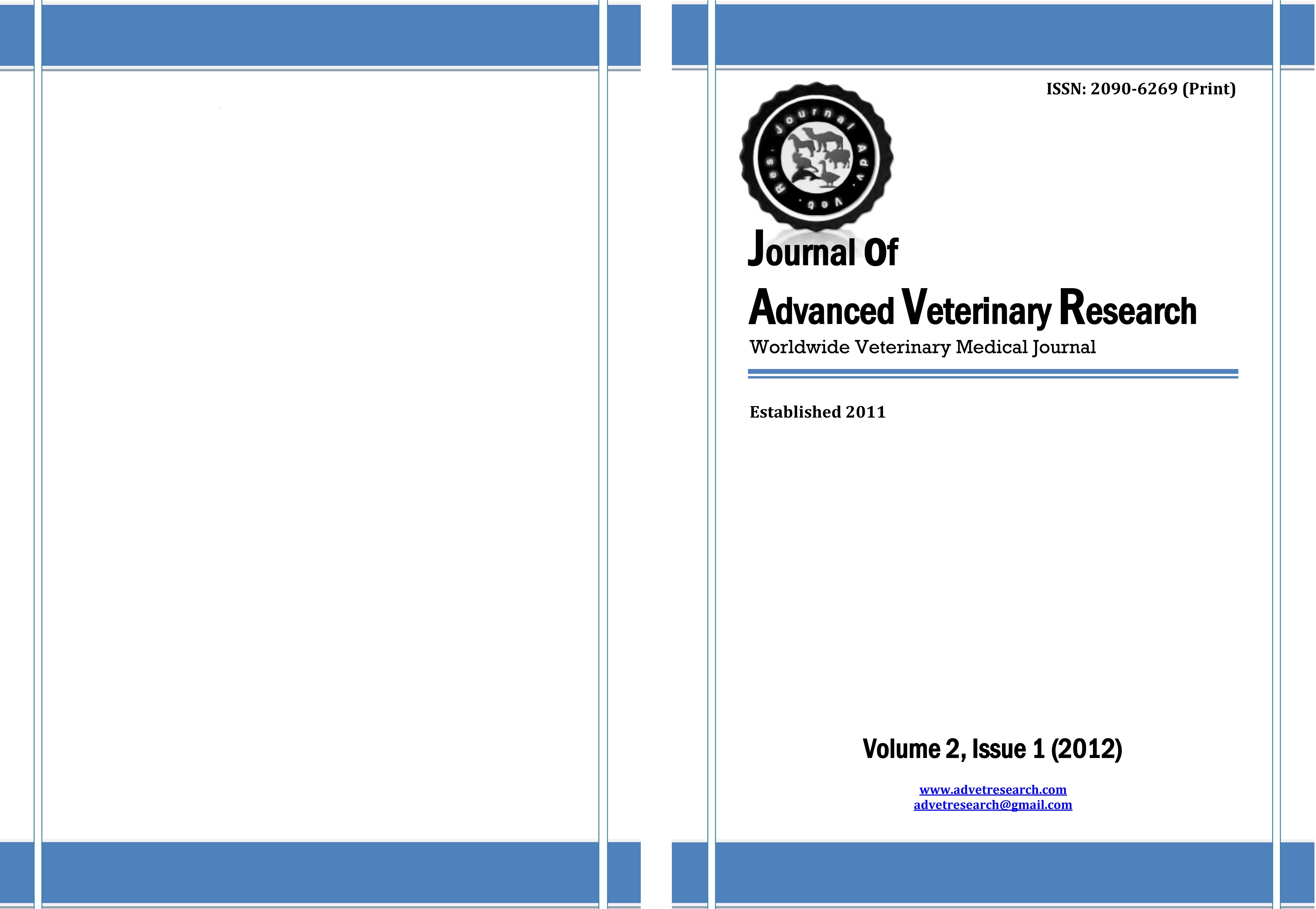 Downloads
How to Cite
Nega, M., Bogale, B., Chanie, M., Melaku, A., & Fentahun, T. (2012). Comparison of Coprological and Postmortem Examinations Techniques for the Determination of Prevalence and Economic Significance of Bovine Fasciolosis. Journal of Advanced Veterinary Research, 2(1), 18-23. Retrieved from https://www.advetresearch.com/index.php/AVR/article/view/148
Section
Original Research
License
Users have the right to read, download, copy, distribute, print, search, or link to the full texts of articles under the following conditions: Creative Commons Attribution-NonCommercial-NoDerivatives 4.0 International (CC BY-NC-ND 4.0).
For more information: