Prevalence of Cattle Schistosomiasis and Associated Risk Factors in Fogera Cattle, South Gondar Zone, Amhara National Regional State, Ethiopia
Mersha Chanie

Belay Dejen

Tewodros Fentahun
Abstract
Abstract
The study was conducted from September 2010 to January 2011 in Fogera district Northwest Ethiopia. A cross-sectional study was conducted on a total of 270 local cattle of Fogera breeds to determine the prevalence of cattle schistosomiasis and associated risk factors. Simple random sampling technique was used to select the study animals in three peasant associations (PAs). These were Nabega, Shaga and Kokit. Sedimentation technique was applied for the recovery of schistosoma eggs from fresh fecal samples collected directly from rectum and preserved at 40c. Study parameters such as sex, age, husbandry practice, epidemiology and agroecologies were considered. Out of 270 fecal samples examined, 37(13.70%) were found to be positive for schistosomiasis. Nabega showed higher prevalence (17.78%) than other two study sites. From the total of 37 positive samples, 20(15.38%) were males and 17(12.17%) were females. There was no significant statistical variation in sex and age groups. The prevalence of schistosomiasis in calf (< 2 years), young (2-5 years) and adult (> 5 years) were 12(17.65%), 11(12.64 %) and 14(12.48%) respectively. From the result it is concluded that cattle schistosomiasis is one of the major health problems in the district. Therefore, control of schistosomiasis based on drug treatment (strategic anthelmintics practice), snail control and appropriate sanitation measures were recommended.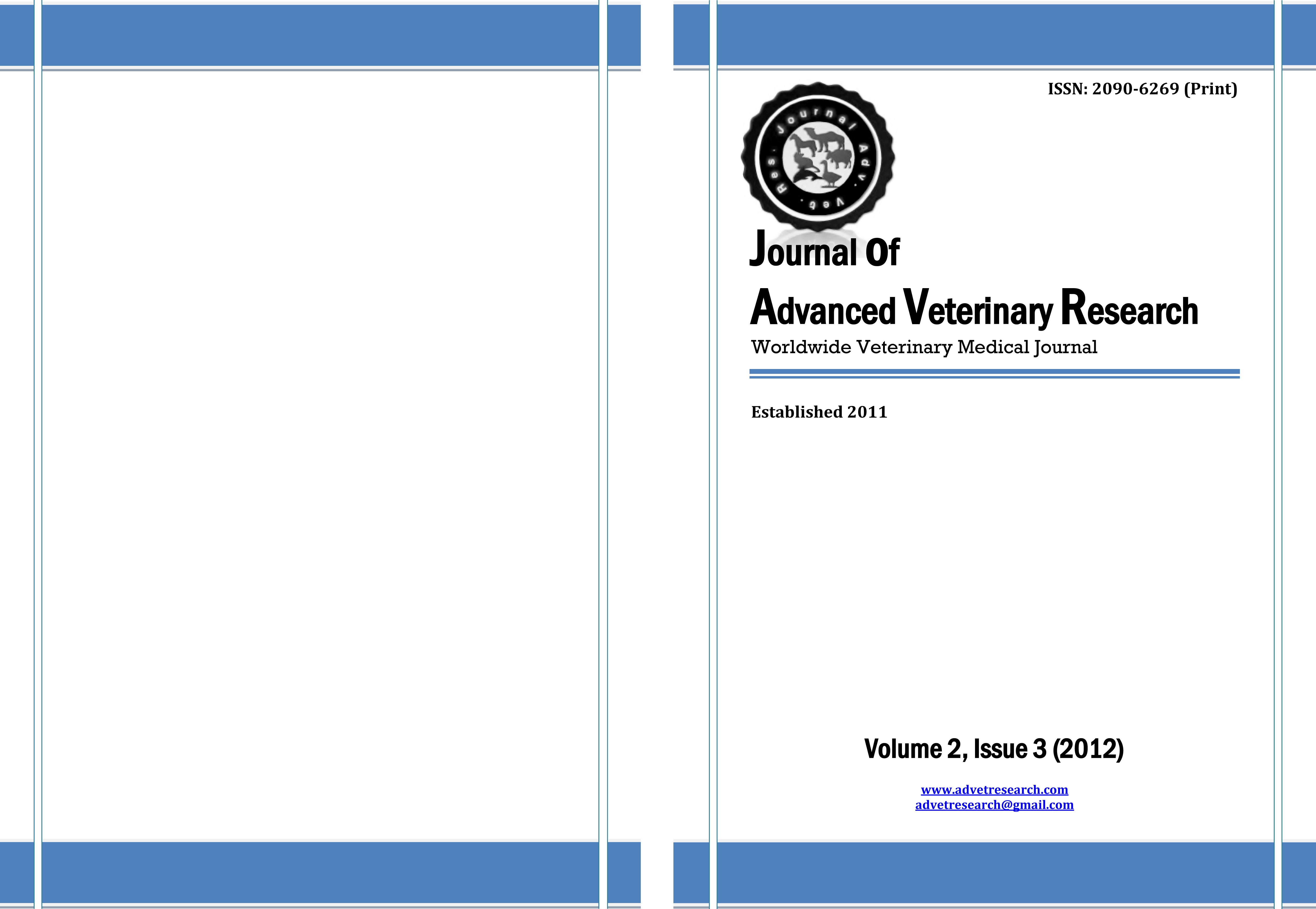 How to Cite
CHANIE, Mersha; DEJEN, Belay; FENTAHUN, Tewodros. Prevalence of Cattle Schistosomiasis and Associated Risk Factors in Fogera Cattle, South Gondar Zone, Amhara National Regional State, Ethiopia.
Journal of Advanced Veterinary Research
, [S.l.], v. 2, n. 3, p. 153-156, july 2012. ISSN 2090-6277. Available at: <
https://www.advetresearch.com/index.php/AVR/article/view/172
>. Date accessed: 11 nov. 2019.
Section
Original Research
Users have the right to read, download, copy, distribute, print, search, or link to the full texts of articles under the following conditions: Creative Commons Attribution-NonCommercial-NoDerivatives 4.0 International (CC BY-NC-ND 4.0).
For more information: